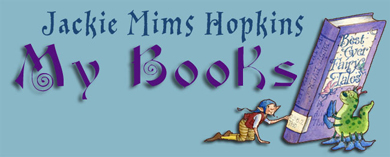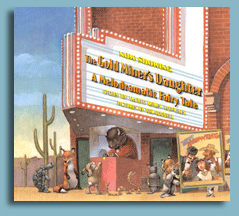 The Gold Miner's Daughter: A Melodramatic Fairy Tale
Illustrated by Jon Goodell
Published by Peachtree Publishers
Gracie Pearl has until sundown to find some gold to pay the rent to the evil banker, Mr. Bigglebottom. "Oh dear..." If she can't pay him, he will take back the family gold mine and force her to marry him. "Boo hiss!" Gracie Pearl heads into town and asks a variety of fairy tale characters for help. Will any of them be able to save Gracie Pearl from that dastardly villain, Mr. Bigglebottom?
Four icons scattered throughout the text cue the reader to join in the melodramatic fun.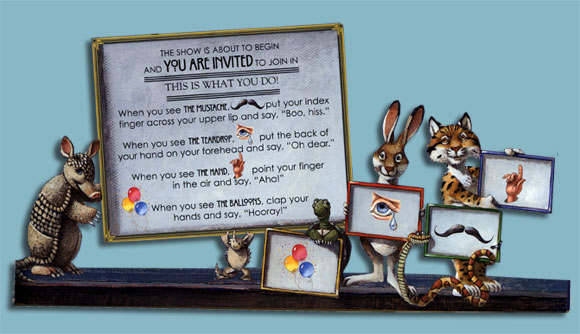 Reviews
"Goodell's delightful and action-packed illustrations feature expressive characters and plenty of visual humor."
School Library Journal
"The expressive, action-filled oil paintings capture the rollicking exaggeration of a rootin', tootin' melodrama set in the old West. But what kids will like best are the parts they get to play as an imaginary theater audience, hootin' and hollerin' to beat the band."
Chicago Sun Times
"The Gold Miner's Daughter is funny, encouraging young readers to hiss and cheer."
Akron Beacon Journal
Awards and Lists
Visit the publisher's web site to read about The Gold Miner's Daughter!